Semana For HR & People
Foster Team Unity in your Hybrid Workplace
Unleash the power of social connection and foster a thriving company culture with Semana.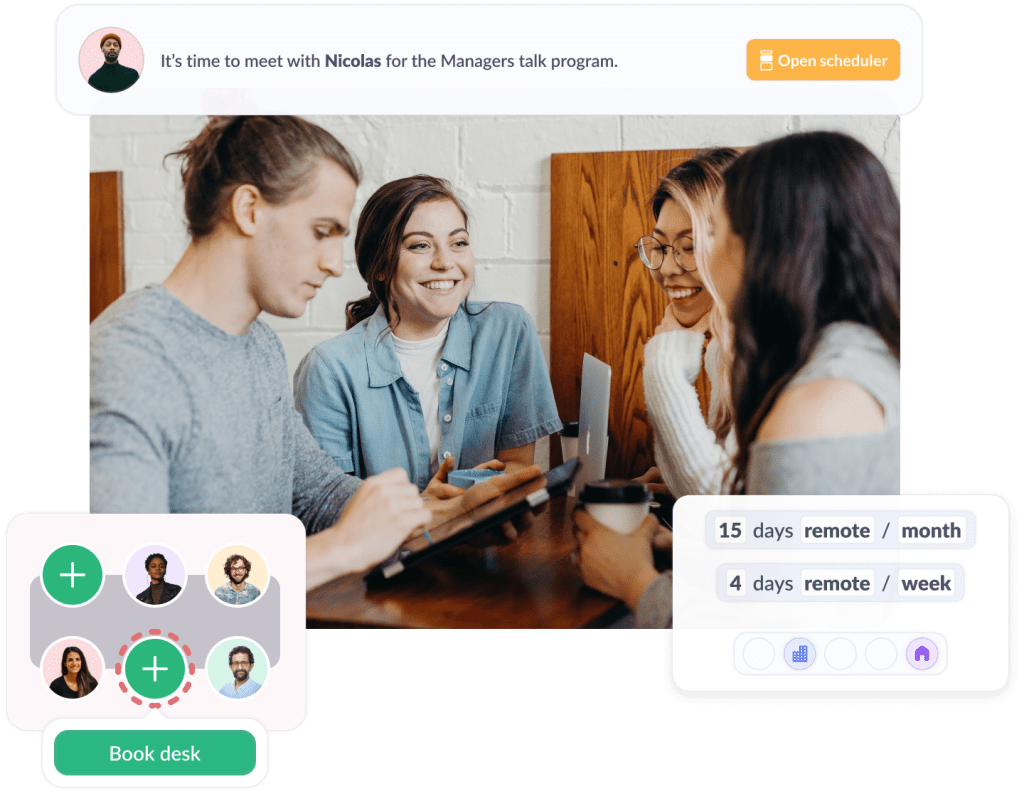 Drive engagement, strengthen connections, and establish flexible policies that keep your organization thriving in the ever-changing landscape of work.
With Semana, revolutionize the way you work together by facilitating seamless interactions and bringing back lost interactions in hybrid mode.
Enhanced Social Connection
Streamline employee interactions by providing
a clear view of who's present in the office.
Simplify the process of scheduling meetings, facilitating catch-ups with colleagues, and optimizing weekly planning to promote valuable face-to-face interactions and foster a
robust company culture.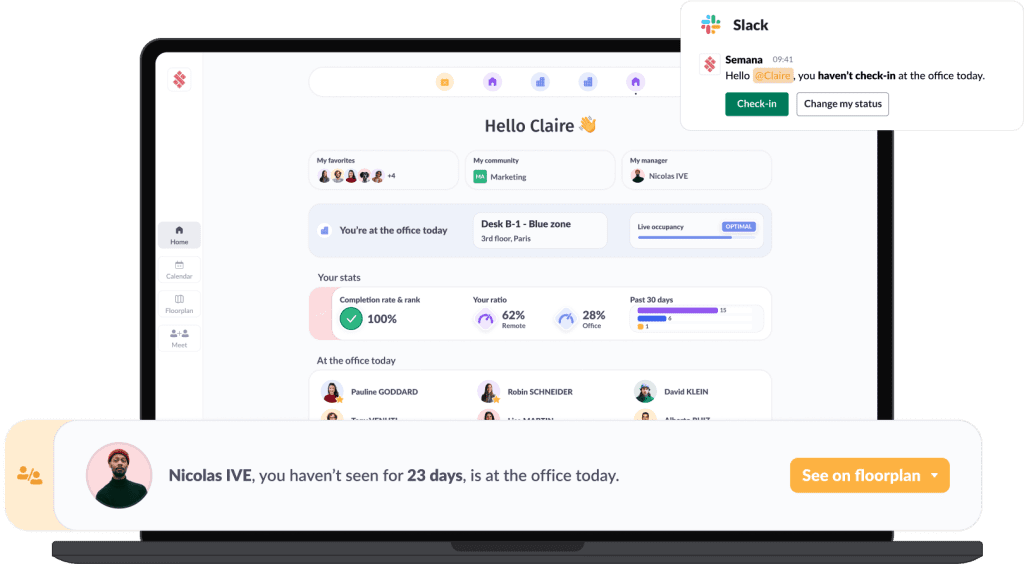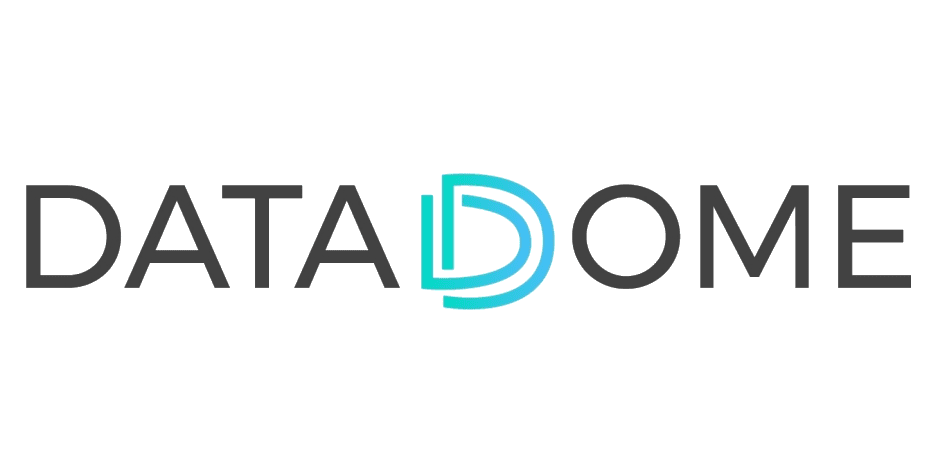 " Semana enables employees to choose the most suitable day to come and work as a team in the most comfortable environment possible. For me, in charge of office management, Semana gives me an overview of the frequentation of our premises. This greatly facilitates the work of everyone. "
Granular Policy Control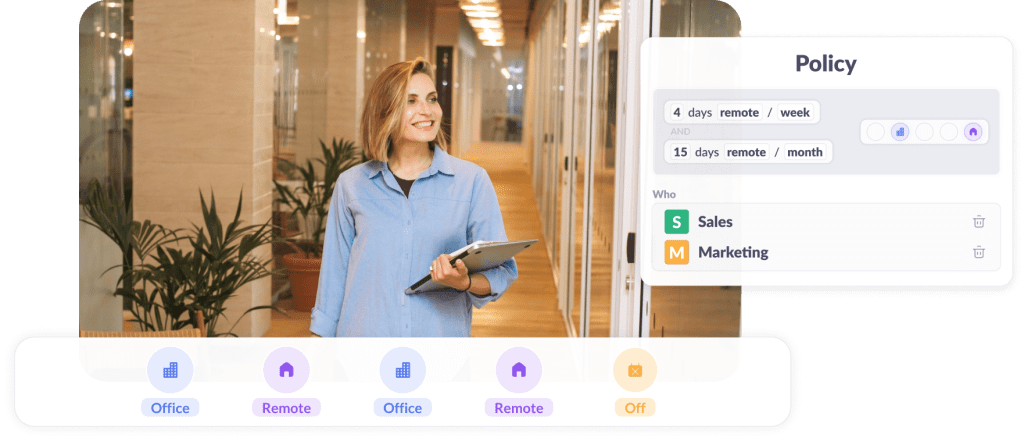 Design flexible policies that cater to the unique needs of each team and employee, at every stage. From customizable remote and office policies by team to onboarding policies and granular advanced settings, take charge of your organization's evolving needs with ease.
Start your hybrid journey now
Schedule a demo with one of our expert on hybrid work. You'll see how Semana fits your needs as it did for more than 100 large companies.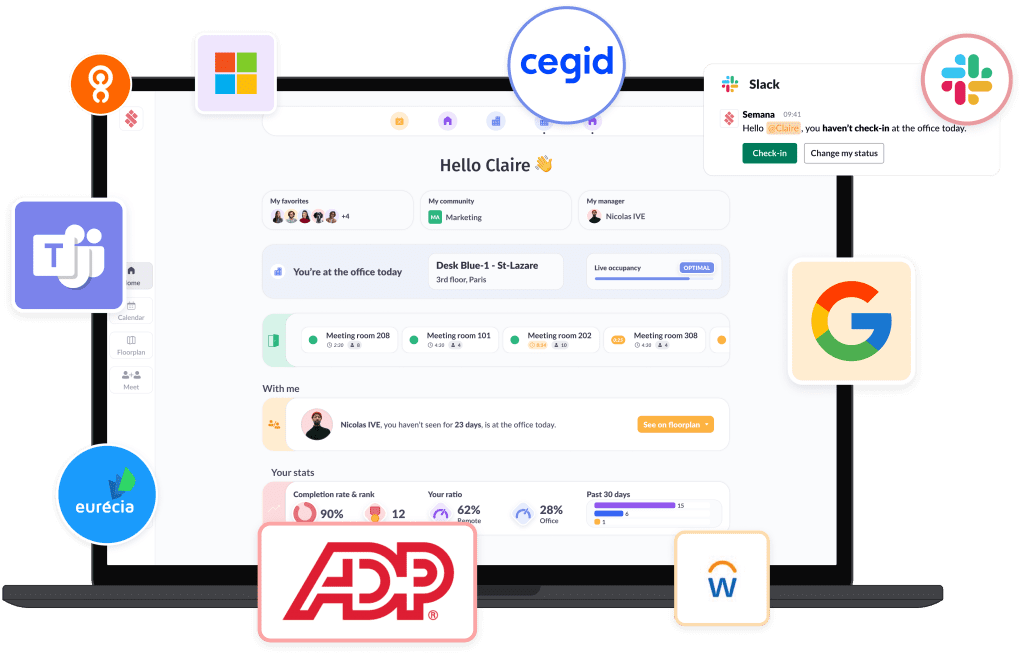 Integrated Ecosystem
Streamline data synchronization, eliminate platform
multiplication, and gain a unified view of employee schedules and remote work data.
Seamlessly integrate with existing HR tools, and make better, data-driven decisions.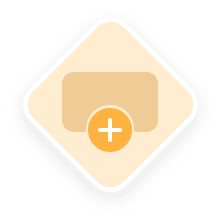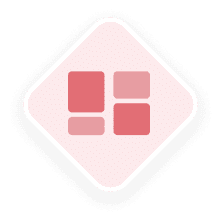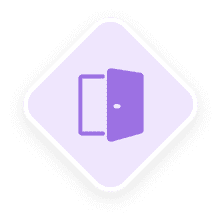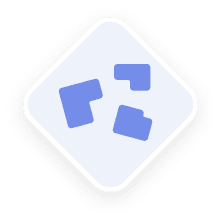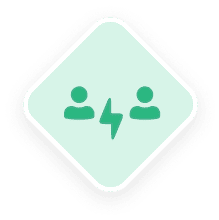 Desk
booking
Week
Planning
Room Scheduling
Workspace Management
Social Connection
One click and your preferred desk or zone is reserved
Easily schedule remote and in-office days and compare with colleagues' agendas
Book a meeting based on who's in the office, and when
Organize your office space based on multiple constraints
Inspire chance encounters and valuable knowledge transfer
Explore how HR leaders use Semana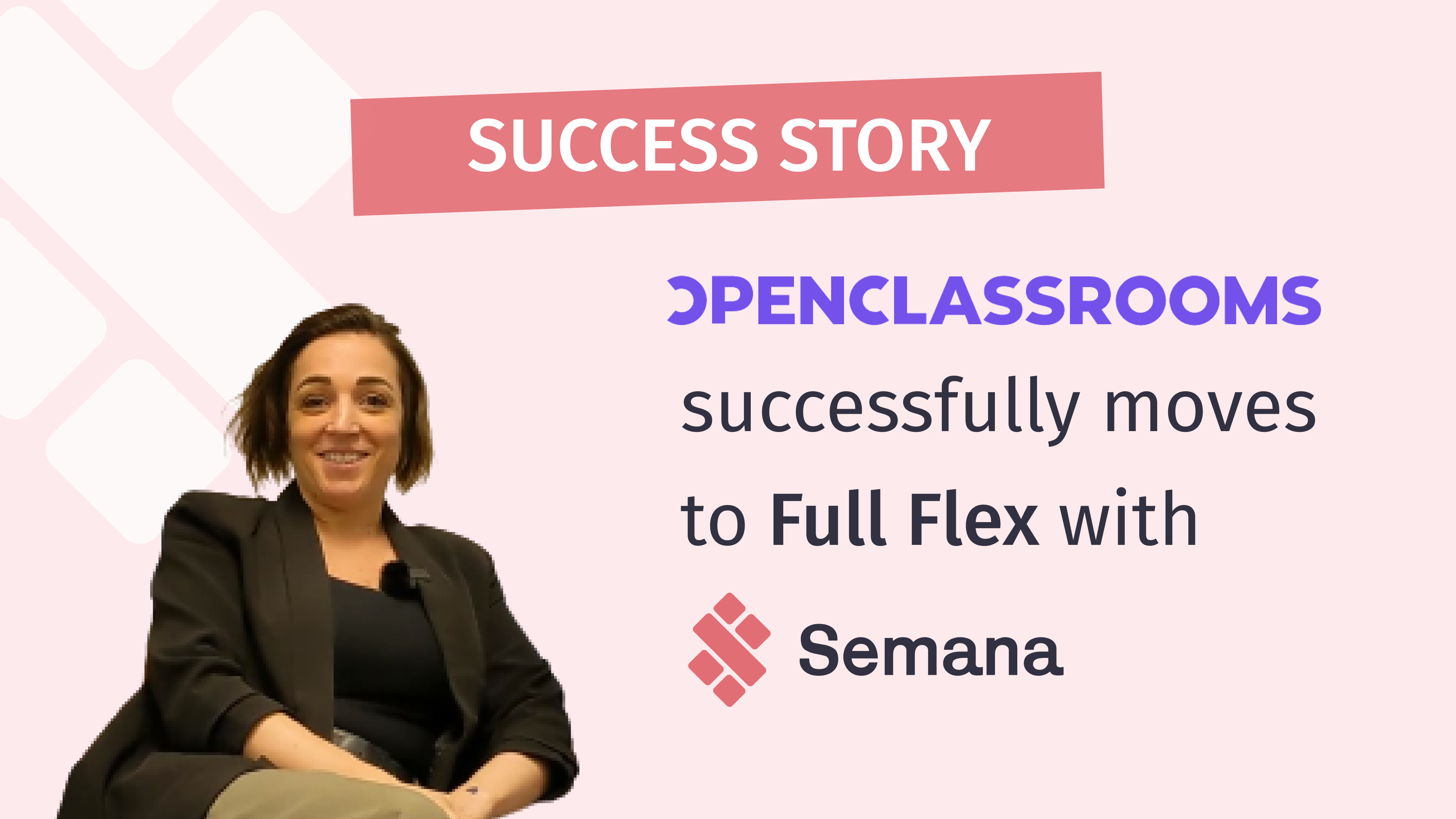 With only 85 workstations for its 350 employees in the…