Horoquartz is a software publisher, hardware manufacturer and solutions integrator. Leader in France on the time management and planning market, also a specialist in safety and security systems, the company has three areas of expertise: time management and planning solutions (with the eTemptation software suite) ; access control and security systems (Protecsys 2 Suite); and the dematerialization of HR processes (Process4people). The company has more than 5,000 customers in twenty-eight countries and manages 4 million French employees with its solutions.
Partenaire exclusif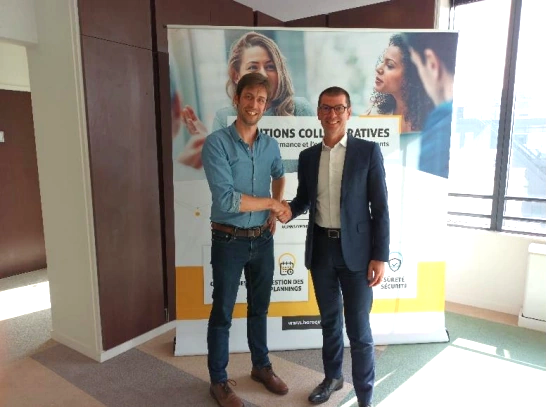 Semana & Horoquartz: Exclusive partnership
To offer a complete solution to their customers, Horoquartz and Semana have signed an exclusive partnership! Horoquartz's eTemptation platform customers can now implement flex office all while optimizing their workspace.