Transform the Way You Work
Who comes when? Who goes where?

Plan your work schedule, optimize office allocation, and easily manage flex-office arrangements across all levels of your organization with Semana, the all-in-one flex office solution.

Manage office occupancy and attendance schedules with ease!

Coordinate the presence of your teams on site and set up collaboration days.

Say goodbye to overcrowding in your offices.

Optimize your space according to your telecommuting policies.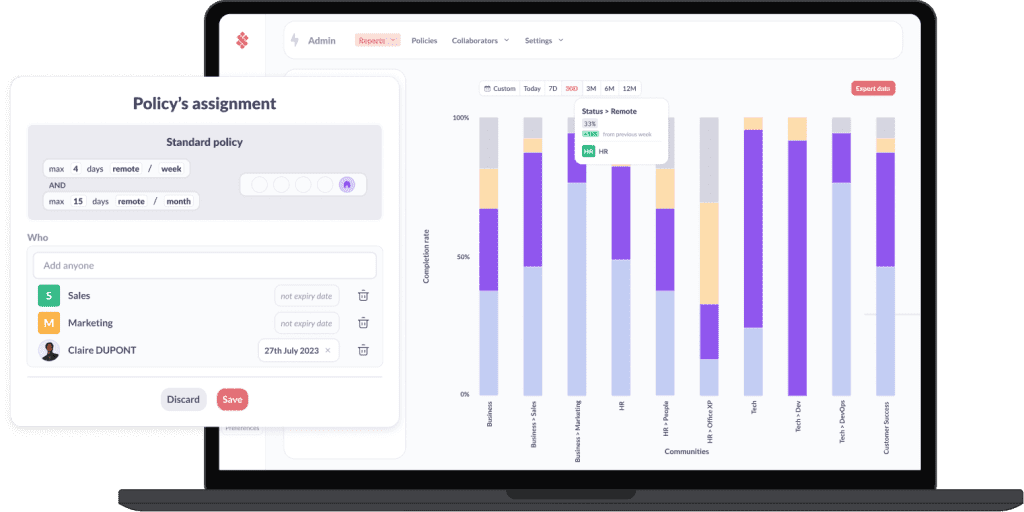 Global companies trust Semana to make hybrid work simple